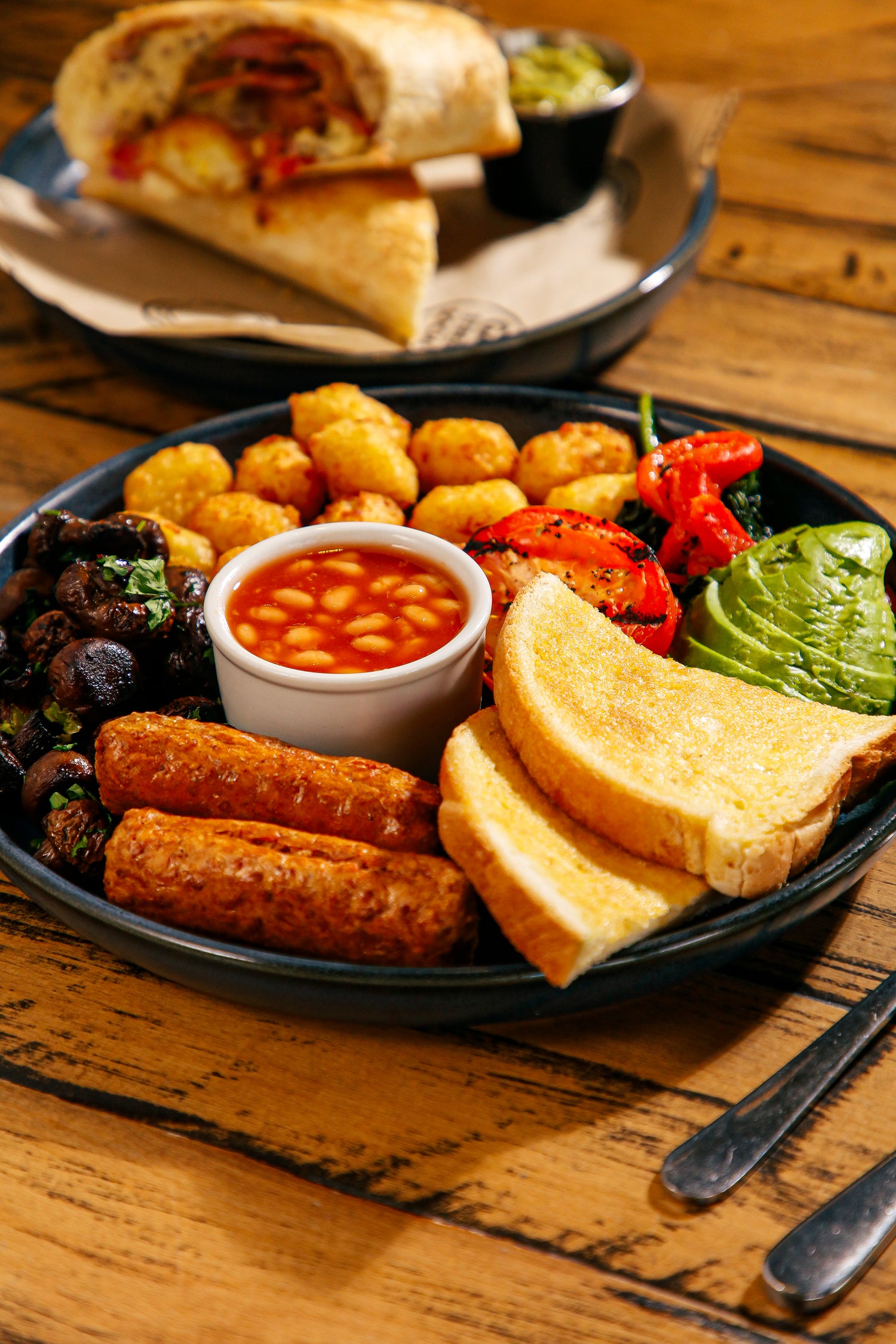 BOTTOMLESS BRUNCH
Gas Street Social's Bottomless Brunch is the stuff of legends, serving up our famous bottomless drinks since 2015, the original and still the very best restaurant in Birmingham to enjoy Bottomless Brunch with your friends and family.
Enjoy 90 mins of bottomless drinks for:
£19.95 PER PERSON
This price does not include food. Any brunch dish, large plate, burger, sandwich or main must be ordered to take advantage of the offer. 
Scroll down the page to view Bottomless Drink options.
BOOK HERE!
BRUNCH DRINKS
Enjoy 90 mins of the following Brunch drinks:
BLOODY MARY
Spice up your life with a mix of vodka, tomato juice,
Gas Street spice mix, salt, pepper. Like it spicy?
Our Bloody Mary heat levels go from 1-11. Why?
Because This Is Gas Street Social.

STRAWBERRY OR PEACH BELLINI
A simple, yet satisfying mix of strawberry or peach purée topped up with the ol' Michael Bublé's. Will have you crooning into your Eggs Benedict in no time.

MIMOSA
The O.G. brunch bev. Orange Juice & the aforementioned Bublé's.
Easily smashable. But remember, please drink responsibly.

SPARKLING WHITE PEACH SANGRIA
Like a flying kick to the face. If a flying kick to the face was a pleasant experience and tasted like wine. Brandy, orange liqueur, peach & white wine - all topped up with soda.

GARIBALDI
No, this is not a reference to the idea that the legendary Take That lead singer may lose his glorious locks. Instead, it's a modern classic brunch bev. Campari, sugar, orange juice.
Take one sip, overlook the canal and pretend you're in Venice. But remember, you're not. You're in Birmingham. Who the f*** needs Venice?

SALTY DOG
Terrible name, great bev. Gin, sugar, pink grapefruit juice.
Served with a tajin salt rim. Once again, terrible name. Don't blame us. We'd have called it something cool, like...oh, I dunno. Naming things can be quite hard I guess.

PRAVHA
It's beer, ennit. What more do you want to know?
THE ORIGINAL & BEST BOTTOMLESS BRUNCH
Weekdays from: 11am - 6.30pm
(last table sitting at 4.30pm)
Weekends from: 10am - 6.30pm
(last table sitting at 4.30pm)
Our menu of eggs benedict, eggs burgerdict, full and vegetarian English breakfasts alongside our legendary full English pancakes are the perfect way to start your day.
BOTTOMLESS BEERS & SELECTED COCKTAILS
We were the first and still the very best for Bottomless Brunch in Birmingham!
Enjoy 90 mins of bottomless drinks while you dine. Offer is available on table bookings of 12 persons or less. For larger group bookings of 12+, please email us at book@gasstreetsocial.co.uk
TAKE A LOOK AT OUR BOTTOMLESS BRUNCH MENU